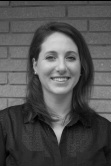 Dr. Genevieve Pitchford, also known as "Dr. Gen" around the office, has been treating patients since 2008. She is proud to call herself a second generation chiropractor. She is licensed by the MS Board of Chiropractic and certified by the National Board of Chiropractic Examiners in both chiropractic medicine and physiotherapy. She is also a National Certified Medical Examiner. This enables her to provide a wide variety of treatment options that can be customized to more effectively address their specific needs. It is her goal to help all patients receive the optimal benefits of chiropractic care.

Dr. Pitchford completed her Bachelor degree at Appalachian State University in 2005. She continued her education at New York Chiropractic College where she earned her Doctor of Chiropractic.

Dr. Pitchford is a resident of Ocean Springs where she lives with her husband, daughter, and two dogs. She enjoys running, spending time with her family, and of course treating her patients.


---